Industrial Products & Services
Through our subsidiaries, we provide a complete line of industrial air filtration and environmental control equipment to industries such as: chemical, cement, steel, food, construction, mining, & petrochemical. Our equipment is used to:
Remove dust, corrosive fumes, mists, hydrocarbons, volatile organic compounds, submicron particles and particulate from industrial exhausts and boilers;
Clean noxious and acid gases such as sulfur dioxide, hydrogen chloride, hydrogen sulfide, chlorides, and organics from industrial exhaust stacks prior to discharging to the atmosphere;
Control emissions of coal, dust, sawdust, phosphates, flyash, cement, carbon black, soda ash, silica, etc. from construction facilities, mining operations and dryer exhausts.
We also provide turn-key solutions for our environmental products including ancillary equipment such as heaters, pumps, fans, ducting, conveying systems, mixers, and spare parts as well as being responsible for the delivery, installation, erection, and start-up of these systems.We, through our subsidiaries, also provide a broad range of industrial services such as rigging, millwrighting, electrical & piping. We have vast experience in plant and equipment removal, relocation, and installation for a wide variety of original equipment manufacturers in the packaging, automotive, chemicals, and pharmaceutical industries. Additionally, Cemtrex provides optical alignment and precise geometric installation of complex machinery. We also have vast transportation and storage capabilities to provide our clients with a turnkey solution for any industrial contracting services that they might require.We also manufacture and sell advanced instruments for emissions monitoring, process analysis, and controls for industrial applications and compliance with environmental regulations. Emission monitoring systems are installed at the exhaust stacks of industrial facilities and are used to measure the outlet flue gas concentrations of a range of regulated pollutants. Through use of the company's equipment and instrumentation, Cemtrex clients can monitor the exhausts to the atmosphere from their facilities and comply with Environmental Protection Agency and state and local emission regulations on dust, particulate, fumes, acid gases and other regulated pollutants into the atmosphere.We provide a single source responsibility for design, engineering, assembly, installation and maintenance of systems to its customers. Our products are designed to operate so as to allow its users to determine their compliance with the latest governmental emissions regulations. Our products measure the concentrations of various regulated pollutants in the flue gases discharging the exhaust stacks at various utilities and industries.Cemtrex also markets a range of crude oil and natural gas analyzers. These products provide real-time measurement of various properties specific to the refining processes of oil and gas. Some of the properties include RON, salt and water content, pH, viscosity, and other critical parameters that can be used to improve the blending and refining processes. The analyzers are sold to refineries and similar facilities to optimize the yield of blended and refined product.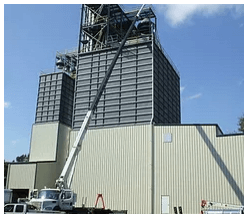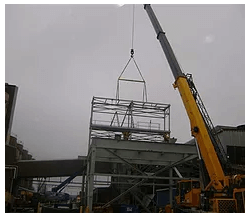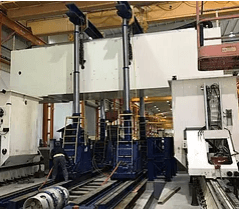 Cemtrex Industrial Products and Services Group operates under the following brands:
Download Our Investor Presentation